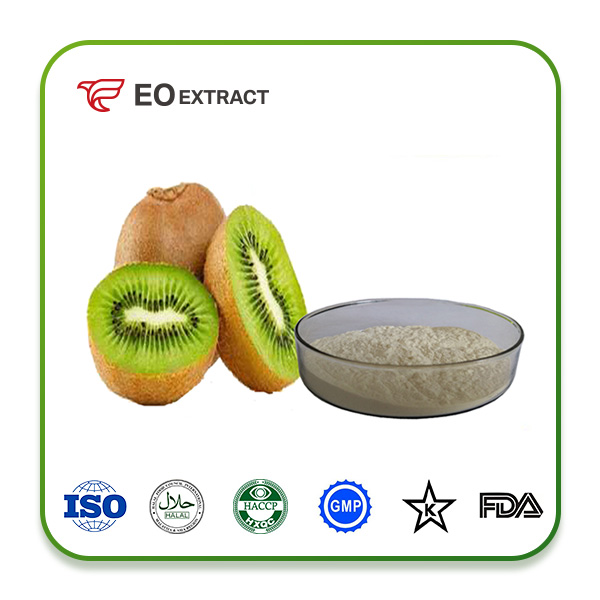 Kiwi Powder
Production Method: SD(Spray Drying)
Specification: 50-400 mesh according to customer requests
Appearance: Pale Green Fine Powder, no lumps, no visible impurities
Delivery Port: Dalian,China
Payment Terms:L/C, T/T, PayPal, Western Union
Send Inquiry
Product Details

Kiwi Powder are edible berry- or grape-sized Berries similar to the fuzzy kiwi Berries in taste and appearance, with thin, smooth skin.

They are primarily produced by of three species of kiwi Berries; hardy kiwi (Actinidia arguta), Arctic beauty (A. kolomikta), and silver vine (A. polygama).

They are fast-growing, climbing vines, durable over their growing season. They are referred to as kiwi berry, baby kiwi, dessert kiwi, grape kiwi, or cocktail kiwi.
The cultivar 'Issai' is a hybrid of hardy kiwi and silver vine which can self-pollinate. Grown commercially because of its relatively large Berries, Issai is less hardy than most hardy kiwi.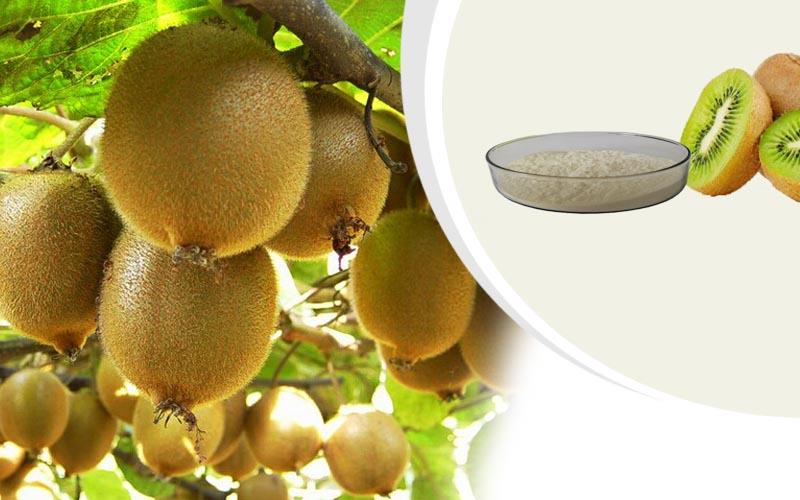 1.Kiwi Powder contains rich vitamin and minerals, amino acids, it has high nutritional value;
2.Tartish in kiwi Berries powder can promote gastrointestinal wriggle and reduce flatulence, and has the function of improving sleeping;
3.Kiwi Berries powder can prevent senile osteoporosis and inhibit the deposition of cholesterol in the artery wall, which control the arteriosclerosis;
4.Kiwi Berries powder can prevent senile plaque formation and delay the human consenescence.

1.Kiwi Powder can be used as raw material to add in wine, Berries juice, bread, cake, cookies, candy and other foods;
2.Kiwi Berries Powder can be used as food additives, not only improve the color, fragrance and taste, but improve the nutritional value of food;
3.Kiwi Berries Powder can be used as raw material to reprocess, the specific products contain medicinal ingredients, through the biochemical pathway we can get desirable valuable byproducts.
Usage of Kiwi Powder
1.Flavors in seasoning packets for kiwi Berries juice powder keep the original flavors
2.Colors in ice cream, cakes for beautiful pink color of kiwi Berries juice powder
3.Also can be applied in drink mix, infant food, dairy product, bakery, candy and others Product,
White yellowish fine powder with kiwi Berries flavor and odor.
Volume of Suggestion Addition
Solid Beverage(5%),Drinking(5%),Snack Food(3-5%),Medicine and Health Products(5-20%).

Package:1kg/Bag & 20kg/Carton(10kg/Bag*2 Bags),Carton Size 47cm*36cm*33cm
Storage: Kept away from strong light and heat.
Shelf Life: 24 months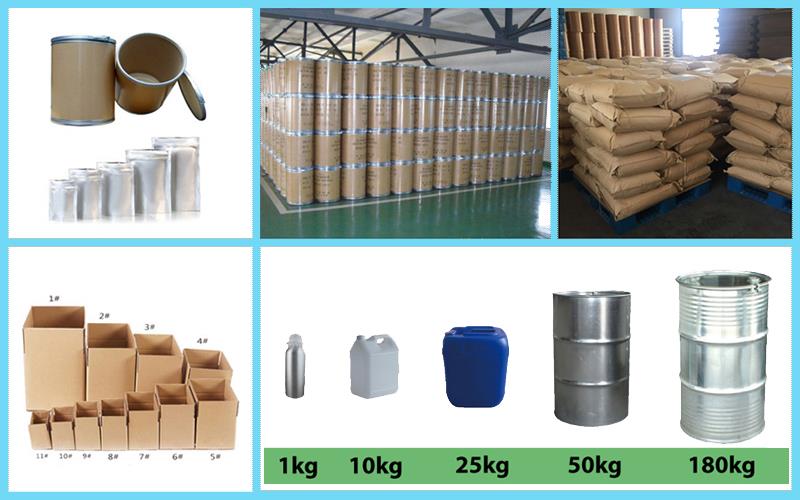 1.International Express ----G.W.< 100KG
2.Air Shipping----100KG< G.W.<1000KG
3.Sea Shipping----G.W. > 1000KG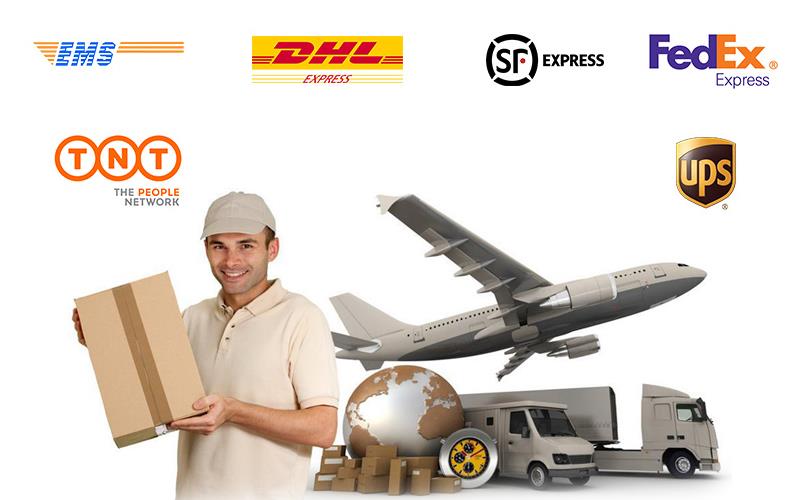 Q1: Are you manufacturer or trading company?
A:We are top 10 manufacturer of plant extract in China with ISO22000,Kosher,Halal,HACCP certified over 10 years.
Q2:How can we guarantee you receive a good quality Kiwi Powder ?
A: Our own factory comply to GMP stanard and run with strict quality control,every batch of the product must be tested and ensure the quality before shipment.
Q3: Can I get some sample at first the quality of Kiwi Powder ?
A: Of course you can, a 20g-30g free sample is availalble for you to test.
Q4:What is your return service policy?
A: We offer a 45days guarantee on receipt of goods without any damage to packing. We will retund your money if our products don't conform to your approved quality.